The UO is working hard to create a healthy working environment for UO faculty, staff, officers of administration, graduate employees and student employees who are working both on campus and remotely. Human Resources offers a number of employment programs to meet the unique needs and challenges created by the pandemic.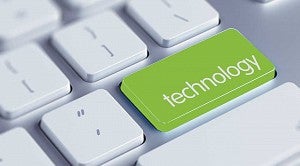 Technology Resources
Get started and get help with the technology you need to learn, teach, and work remotely.
Office of Human Resources Information
Human Resources and Employment FAQs
For additional questions related to Human Resources, including FAQs for supervisors, see Human Resources.
Working on Campus
How can employees access campus?
The COVID-19 building status interactive map shows current campus building access and status.
Members of the campus community should be prepared to show their UO ID cards when entering open facilities. UO ID cards are required to gain entry to limited access and restricted buildings.
Unless an employee has received clearance from their supervisor or organizational leadership as part of their department or unit's approved campus activities,
Researchers and research staff are required to log their on-campus research activity via the OVPRI on-campus research form.
What guidelines are available for UO employees who work on university property?
Staff are returning on a unit-by-unit basis, with priority given to departments that require on-campus access. Those who conduct research or work with students, for example, will be among the first to return.
Unless otherwise arranged with employees, the university has authorized remote work for every employee who is able to perform the functions of their job from a remote location. Guidance for employees who can only perform their work on university property can be found at COVID-19 exposure scenarios and guidance for students and employees.
Working remotely is not an option for all employees, but implementing it where practical can go a long way to enhancing social distancing and reducing risk both for those working at home and those who remain on campus.
For those who cannot work remotely or whose jobs require them to be on-campus to support core services and/or the delivery of education, managers need to review and assess work and workspaces (offices, labs, etc.) for appropriate social distancing and hygiene measures. Please make adjustments so that six feet of space can be maintained between individuals, including faculty, staff, and visitors.
Refer to the resources put together by Human Resources for social distancing in the workplace, including flex work, student employees, and leave options.
I have a job that can only be done on campus; working remotely is not an option. In light of COVID-19, what steps are being taken to add protections for me and others like me?
The university has directed supervisors to actively explore and implement social distancing measures, including flexible work arrangements, for all positions, while balancing the need to maintain critical operations.
Supervisors should explore and implement other social distancing measures, such as creating six feet of distance between individuals in the workspace, or interacting with others virtually or via phone, rather than in person, as practical for their unit.
More information can be found in the frequently asked questions about prevention.
I share an office space with several coworkers. How will the university apply distancing requirements in shared workspaces?
We will be providing guidance for departments on recommended office densities, including guidance for single occupancy offices versus work spaces that are shared or in open spaces. In the coming weeks, departments will be asked to develop phased office resumption plans.
---
Tech Support
How do I as a UO staff member succeed at working remotely?
Information Services at the UO has information and resources to make sure you have all you need to work from home or other remote locations. Please see more information at Going Remote.
Is Zoom secure?
As Zoom usage has increased, so has national attention on its vulnerabilities and Zoom bombing. Zoom has responded quickly to these concerns, and continues to address them effectively.
What is Zoom bombing and how do I prevent it?
Zoom bombing is the disruption of Zoom meetings and classes with messages, imagery, or behavior. Zoom has many settings to help prevent and manage Zoom bombing, and continues to address this issue. Most recently, several default settings were changed and a new security menu was added to the bottom menu bar for meeting hosts and co-hosts.
To ensure secure Zoom meetings and classes, UO Information Services recommends the following:
Keep your Zoom app up to date. The app should prompt you to install updates, but you can also ask it to check for updates. Be sure to update the app everywhere you have it installed.
Review the UO's guidelines for Preventing Zoom bombing, which are updated frequently.
Familiarize yourself with Zoom's host controls so you can stop Zoom bombing if it happens.
Ending a class or meeting isn't the only solution. You can manage participants during a meeting and end disruptions quickly.
Where can faculty and staff report Zoom bombing and get help with Zoom?
Please report any Zoom bombing incidents to the IT staff in your unit or email the UO Information Security Office. Please include the Zoom Meeting ID.
For help with Zoom, contact the IT staff in your unit or the Technology Service Desk, or submit a help request through Zoom support.
---
Benefits and Resources
If I am unable to work remotely and there is no work available to me on campus while the university is in modified operational status due to COVID-19, will my pay or benefits be impacted? Will I be required to exhaust my accrued leave?
The Office of Human Resources is collaborating with UO senior leadership to update and enhance guidance and instructions for supervisors and employees, including student employees, as information becomes available.
Please continue to check these FAQs, as they are updated regularly. Thank you for your patience as we navigate this unprecedented situation.
---
Childcare
What options will be available to employees if schools or child care centers remain closed when the university begins to reopen?
We will continue to provide remote and flexible work options while our community is impacted by COVID-19. We are also offering a temporary FMLA expansion for these purposes through December 31, 2020.
I need to stay home with my child(ren). Can I use sick leave?
We understand some of you may be facing challenges related to school closures and are planning for necessary child care. In many cases we know that could impact your ability to report to your work location on campus.
We are directing managers and supervisors to work with employees to arrange for remote work where operationally feasible. Where this is not possible we are directing managers and supervisors to work with employees to see if there are flexible schedules that may allow them to come to work for all or part of their regular work hours.
If neither of these options is possible, employees may use paid vacation and sick leave to cover their absence from the office.
The university continues to evaluate the local school closures impact on employees and university operations and will issue any additional updates and guidance if necessary.
Can I bring my child(ren) to work with me, since schools are closed?
No. You are not allowed to bring your children to work with you for safety and health concerns related to the spread of COVID-19 and the university's focus on social distancing. Children of employees and others are also not allowed on the UO campus or in campus buildings during non-working hours.
The UO has a flexible work policy that allows for employees and their units to explore flexible work arrangements, such as social distancing strategies, flexible work locations, and flexible schedules.
Talk with your supervisor about options that may be available to you. In circumstances where flexible work arrangements are not an option, employees will be able to utilize accrued vacation and sick leave to cover absences related to state-mandated school closures.
For additional questions related to Human Resources, including FAQs for supervisors, see Human Resources.