The coronavirus pandemic is affecting all of us in different ways. The University of Oregon has resources to support students and employees during this challenging time. 
Prevention
The best way to prevent illness is to avoid being exposed to the virus. There are some general precautions you should always take to prevent the spread of respiratory diseases.
Wash your hands often with soap and water for at least 20 seconds.
Maintain at least 6 feet of distance between yourself and others.
Avoid touching your eyes, nose, and mouth.
Stay home if you are sick. Do not go to work or class.
Cover your cough or sneeze with a tissue, then throw the tissue in the trash.
Clean and disinfect frequently touched objects and surfaces.
Health Support
Health and Wellness Services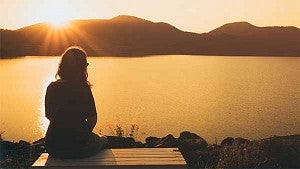 Managing Stress and Anxiety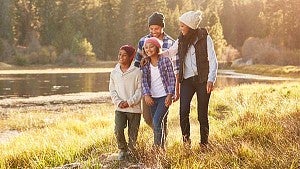 Resources for Families​​​​​​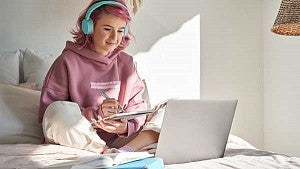 Teletherapy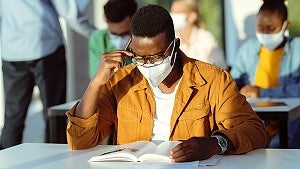 An Inclusive, Equitable and Welcoming Community
Health and Wellness FAQs
---
Wellness
I'm very worried about COVID-19 and I need help managing my feelings.
The abundance of news and updates about COVID-19 is making many people feel anxious. The University Counseling Center has gathered a variety of online mental health resources to help the UO community manage concerns around COVID-19.
The University Counseling Center offers teletherapy services (videoconferencing sessions) for students in Oregon and additional states listed on the UCC website. Students can still access in-person drop-in and other mental health services in the University Health, Counseling, and Testing Center building. Students with questions about options for mental health support should call the Counseling Center at 541-346-3227. See the University Counseling Center for more information.
Portland students can get support at the Portland State University Center for Student Health and Counseling.
Emergency resources for undergraduate and graduate students:
The Employee Assistance Program offers free counseling to eligible employees, their dependents, and eligible household members through Cascade Centers, Inc.
Can you recommend resources to help students with families?
The National Association of School Psychologists has created an online resource guide [en Español] for parents. Common Sense Media offers this guide for navigating media while practicing social distancing and school closures [en Español]. The Centers for Disease Control and Prevention has published this guide for parents [en Español] on how to protect your family.
Local school districts have all posted information on their websites to support parents while their children are at home. Visit the Eugene School District and Springfield Public Schools for more information, including details about meals for students.
The Graduate School's Family GE is available to support families via email at familyge@uoregon.edu.
Where can undergraduate and graduate students find information about food insecurity?
The Office of the Dean of Students provides updated information about food available on campus and in the Eugene-Springfield area at dos.uoregon.edu/food.
What online resources does the Graduate School offer for individual student support and community building?
The Graduate School will offer a range of online, one-on-one consultations on resilience, graduate education, and career coaching, as well as community-building events online during spring term. We will post the schedule on this site as soon as it is available. Please send specific questions to gradsch@uoregon.edu.
For additional questions related to the Graduate School, see our Graduate School-related COVID-19 FAQs.
---
Bias and Misinformation
I'm concerned about bias, racism, and xenophobia related to COVID-19.
COVID-19 is not associated with any race, ethnicity, or nationality, though systemic health and social inequalities have put members of some communities at greater risk of contracting COVID-19 than others.
It is vital that our community work to combat discrimination based on racial bias or appearances and to correct misinformation on the spot. Make sure you only share accurate, unbiased information, and speak up when you hear, see, or read misinformation or harassment.
Incidents of bias or harassment on campus can be reported to the Bias Education and Response Team or the Office of Investigations and Civil Rights Compliance.
What should I know about online fraud and scams exploiting the coronavirus pandemic?
Oregon's U.S. Attorney and the FBI have warned of several new fraud schemes with scammers targeting people by setting up fake websites, contacting people by phone and email, and posting false information on social media. Please review these tips from the Federal Trade Commission.