Developed in collaboration with the UO Incident Management Team and units from across campus, the assets in this toolkit are made available for all members of the campus community to download, republish, and post in areas appropriate to COVID-19 safety and awareness messaging.
UO departments and divisions are encouraged to use the items in this toolkit to help keep our community members informed, safe, and healthy.
Employees are encouraged to post materials in their work spaces or office bulletin boards, but please consult with the building and facilities manager(s) before posting materials in a public area.
Print Downloads  |  Digital Screen Downloads
---
Print Downloads
Click on the images to open and download poster PDFs.
healthy hand washing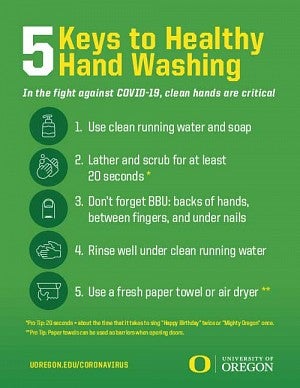 feeling sick?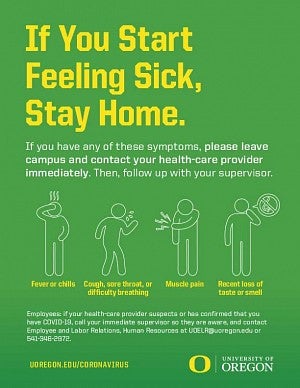 Masks required indoors
Report Safety Concern Signs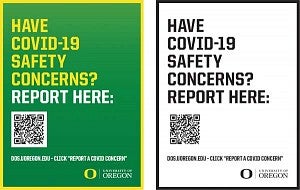 ---
Digital Screen Downloads
Download All Digital Screens
(ZIP File) 
feeling sick?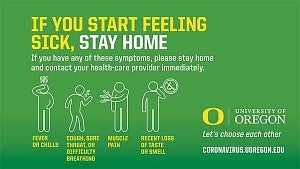 healthy hand-washing