COVID-19 Symptom Self-Check Tool Available on UO Mobile App
The new COVID-19 symptom self-check tool is now available on the University of Oregon mobile app.
Download the app from the iTunes store or Google Play to access the symptom checker, campus map, and additional COVID-19 resources.

We all have a role in protecting the health and safety of the  University of Oregon community.

The UO is committed to safeguarding our community and creating a healthy campus environment by monitoring COVID-19's prevalence, adapting our operations and programs, requiring healthy behaviors, and working with public health partners to reduce the virus' spread.  
What You Need to Know
Winter Term
Primarily remote and online instruction, with some in-person labs, studio experiences, and other small classes
In-person access to services, programs, and activities in places such as the libraries, Erb Memorial Union, and Student Rec Center
Decision based on our careful monitoring of COVID-19 indicators and prevalence in Lane County and across Oregon
Winter term class schedule will be released on November 16
Initial registration for winter term 2021 for continuing students has been pushed back and will begin on November 23
We will continue to offer all remote options for students
COVID-19 Cases
We report information about known positive COVID-19 cases among UO students and employees.
If you have tested positive or think you have been exposed to COVID-19, contact the Corona Corps Care Team.
Employees
Most employees are working remotely.
The UO is offering a suite of programs to support employees and plan for their phased return to on-campus work.
Before You Come to Campus
Health and Safety Efforts
We are addressing COVID-19 through a variety of strategies focused of creating a healthy environment and requiring healthy behaviors. These efforts follow the guidance and orders of the Centers for Disease Control and Prevention and the Oregon Health Authority. They are flexible to adapt to the evolving situation and will be updated as needed.
Image
Prevention
Image
Health and Wellness
Image
Testing, Contact Tracing, and Case Management
Image
Academics, Classes, and Study Abroad
Image
Research
Image
Tuition, Financial Aid, and Fees
Image
Housing and Dining
Image
Human Resources and Employment
Image
Travel
Image
Campus Operations, Events, and Athletics
Frequently Asked Questions about COVID-19
The university is continually updating the FAQs as new guidance and information is shared from the CDC and local, state, and federal health authorities.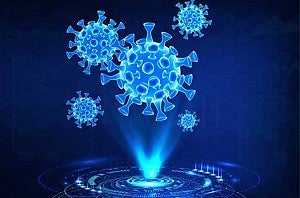 UO Experts Respond to COVID-19
In these extraordinary times, our faculty are conducting research and offering advice, solutions, and expertise on the coronavirus—its effect on us, our wellbeing, the economy, and society.
Resources
Campus administrators and staff are actively working to monitor the situation and take precautions to protect the campus community. We have a long-standing university response protocol to support public health within our communities. The Incident Management Team is actively updating plans and protocols in coordination with local, state and federal health officials. Here are some additional resources you may find helpful to keep you informed.
Federal, Local, and State