We all have a role in protecting the health and safety of the University of Oregon community.
The UO is safeguarding our community and creating a healthy campus environment by monitoring COVID-19's prevalence, adapting our operations and programs, requiring healthy behaviors, and working with public health partners to reduce the virus' spread and provide access to vaccines.
Before You Come to Campus
Health and Safety Efforts
We are addressing COVID-19 through a variety of strategies focused of creating a healthy environment and requiring healthy behaviors. These efforts follow the guidance and orders of the Centers for Disease Control and Prevention and the Oregon Health Authority. They are flexible to adapt to the evolving situation and will be updated as needed.
Image
Prevention
Image
Health and Wellness
Image
Testing, Contact Tracing, and Case Management
Image
Vaccine and Distribution
Image
Academics, Classes, and Study Abroad
Image
Research
Image
Tuition, Financial Aid, and Fees
Image
Housing and Dining
Image
Human Resources and Employment
Image
Operations, Events, and Athletics
Frequently Asked Questions about COVID-19
The university is continually updating the FAQs as new guidance and information is shared from the CDC and local, state, and federal health authorities.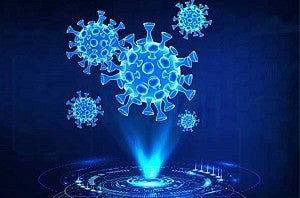 UO Experts Respond to COVID-19
In these extraordinary times, our faculty are conducting research and offering advice, solutions, and expertise on the coronavirus—its effect on us, our wellbeing, the economy, and society.
Resources
Campus administrators and staff are actively working to monitor the situation and take precautions to protect the campus community. We have a long-standing university response protocol to support public health within our communities. The Incident Management Team is actively updating plans and protocols in coordination with local, state and federal health officials. Here are some additional resources you may find helpful to keep you informed.
Federal, Local, and State