We are moving forward together in a new chapter in the fight against COVID-19. We all play a role in protecting ourselves and each other.
We are prepared with strong plans and safety tools.
What You Need to Know
Winter Term
Vaccinations are required for all students and employees.
Booster shots are required for all eligible students and employees. The booster shot requirement must be met by January 31 or 30 days after you become eligible. Details about upload process are available on the Student and Employee vaccination requirement webpages. 
Weekly COVID-19 testing is required for all unvaccinated or partially vaccinated students and employees, those who choose an exemption, and newly hired employees who have not completed the vaccination requirement process. Students and employees who are required to test will be notified by email.
Face coverings are required indoors in all UO facilities, unless alone in a room or eating in a designated area.
Physical distancing is encouraged but not required. Maintain distance when possible, especially when eating or if you are not fully vaccinated
Check your symptoms. Don't come to campus sick.
Cleaning and ventilation improvements. We've increased airflow in buildings, clean using OSHA and CDC required methods, and installed touchless bathroom faucets, hand sanitizer, and towel dispensers across campus
Exposed to COVID-19 or sick?
Frequently Asked Questions about COVID-19
The university is continually updating the FAQs as new guidance and information is shared from the CDC and local, state, and federal health authorities.
News and COVID-19 Updates
Before You Come to Campus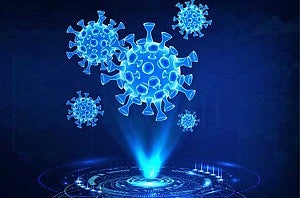 UO Experts Respond to COVID-19
In these extraordinary times, our faculty are conducting research and offering advice, solutions, and expertise on the coronavirus—its effect on us, our wellbeing, the economy, and society.
Resources
Campus administrators and staff are actively working to monitor the situation and take precautions to protect the campus community. We have a long-standing university response protocol to support public health within our communities. The Incident Management Team is actively updating plans and protocols in coordination with local, state and federal health officials. Here are some additional resources you may find helpful to keep you informed.
Federal, Local, and State